From Skyrim Nexus Latest Files

---
Since 2017, I realize there are lots of problem of male skin specular textures of skyrim.

Especially for Schlongs of Skyrim. Some of that have panty shape blank on them. Some of that misses face texture or causes a neck color difference. Some of that causes really oily face.
So I decided to combine better textures on my own.
This is a remade version of my previous male skin specular texture mod. 4K Male skin specular texture shine and sweat for SOS and better male and vanilla
For performance reasion, this mod uses 1-2k for hands, 2k face texure and 2k body texuture.
Lower specular options are coming.
The tetures are combine from amazing Sporty Sexy Sweat – wet body skin texture – CBBE UNP UNPB ADEC Vanilla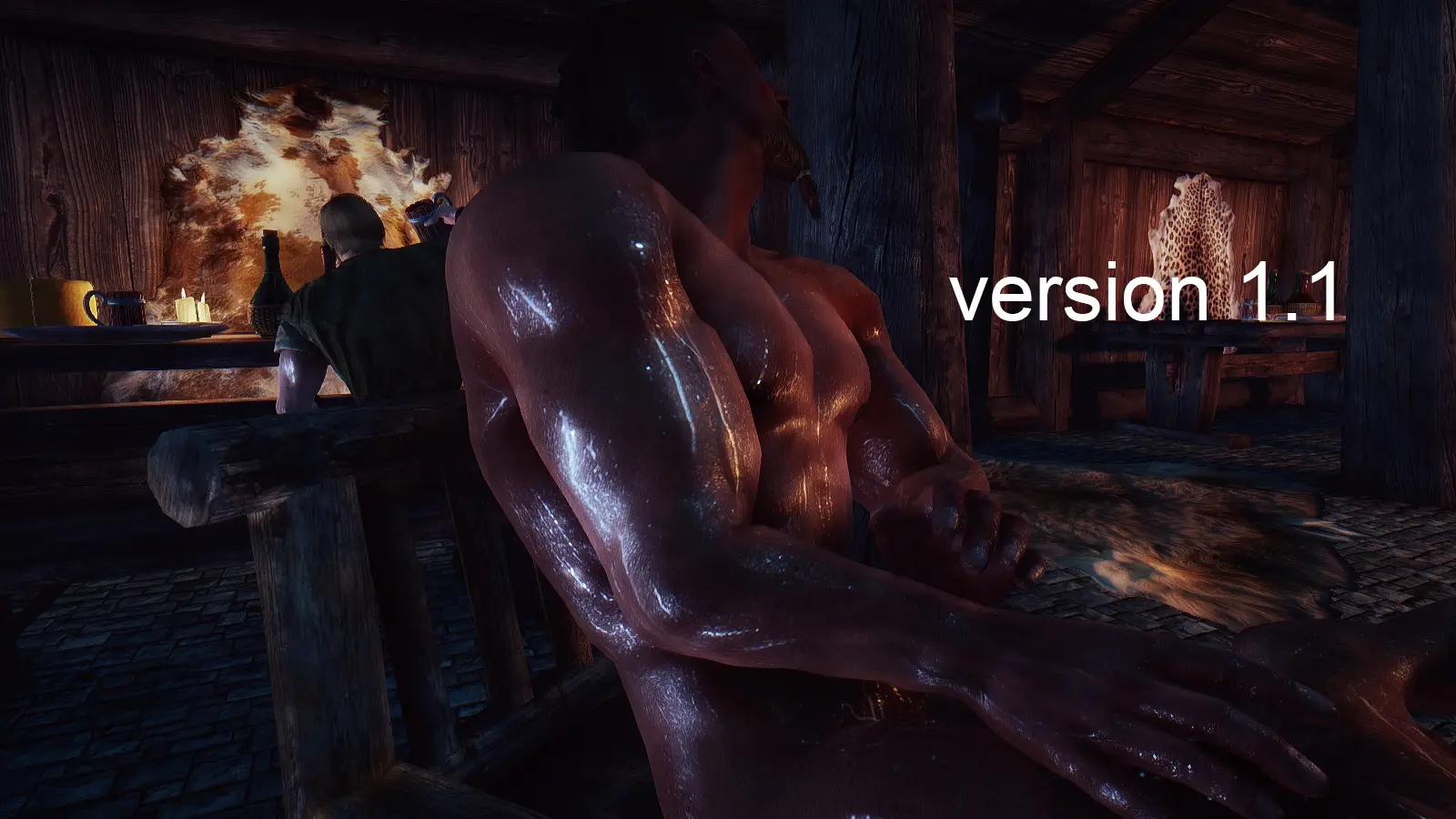 Sexy sweat for him

Sporty Sexy Sweat – Male
Credits:

HPM- High Poly Male Meshes – Vanilla-SOS-Sundracon-FavoredSoul compatible.

Expressive Facial Animation -Male Edition-

The Veteran Skin – 4K Nude Male Skin with SoS Support

Vitruvia – Skin texture overhaul for males
---
Original URL:
https://www.nexusmods.com/skyrim/mods/99623