From Skyrim Nexus Latest Files

---
About:



Yngvarr is an old Nord warrior, once a Companion he lives now secluded in the Velothi mountains, determined to overcome the curse of the Bear and longing to still find a way to Sovngarde.
Custom voiced using and editing Kodlak Whitemane's voice and unused dialogue.


[*]Comes with own bear mount Bjarni.

[*]Uses own follower framework.

[*]2 handed warrior.

[*]Uses custom Battlecry.

[*]Last effort: transforms into a Werebear only when he is bleeding-out.

[*]Beard


Uses whatever hair, scar, mouth texture You have installed.
Location:
"Yngvarr's Hall" near Kagrenzel.


Requirements:



-Dawnguard

-Dragonborn
Soft Requirement:

ENB

High-res tintmask config for SKSE


Compatibility:

Place below any follower framework and don't manage with it.
Install:

Extract contents to Skyrim/Data/ folder.



Uninstall:

Remove Yngvarr_Follower.bsa, Yngvarr_Follower.esp from Skyrim/Data/ folder.
Credits:



Khord -The Lost Dwemer- by Dividedbythe9s

SC – Men Faces by ShinglesCat

HPM – High Poly Male Meshes by Austinlyle0 and Nymphetta

SkySight Skins by fadingsignal

Brows by Hvergelmir

Beards by Hvergelmir

Skyrim highpolyheads by Erik

Van Gogh's Eyes by Gearhog

Real Woman of Skyrim by Gearhog

XCE – Warpaint and Dirt by Xenius

How to make a mount for Skyrim – SIMPLE VERSION by starjacker0

Bethesda

Thank you all!
Tools:

Audacity

Unfuzer

Yakitori Audio Converter

Outfitstudio


Recommended:

for armor:

-Rustic Clothing

-aMidianBorn Nordic Carved
hair matches beard and brows:

-Superior Lore-Friendly Hair
werebear:

-FURtastic
Used on screenshots:

Snapdragon ENB

Rudy ENB

LH's HD Face scars

Oldmanhood found in Yngvarrs Hall
Known Issues:

armor clipping (will redo it)

some voicelines don't make sense (will tweak, for now just imagine he is talking to you)

talking too much (i actually got a system in place, but seems not to work for now. though you can always tell him to be silent)

werebear transformation may glitch out (select in console, type "resurrect")

no transforming when in bleedout (try sheating your weapon)

flanking/defensive combat behaviour while werebear

transform back to human animation not playing (this seems to be related to werebears, i think there is no transform back to human animation)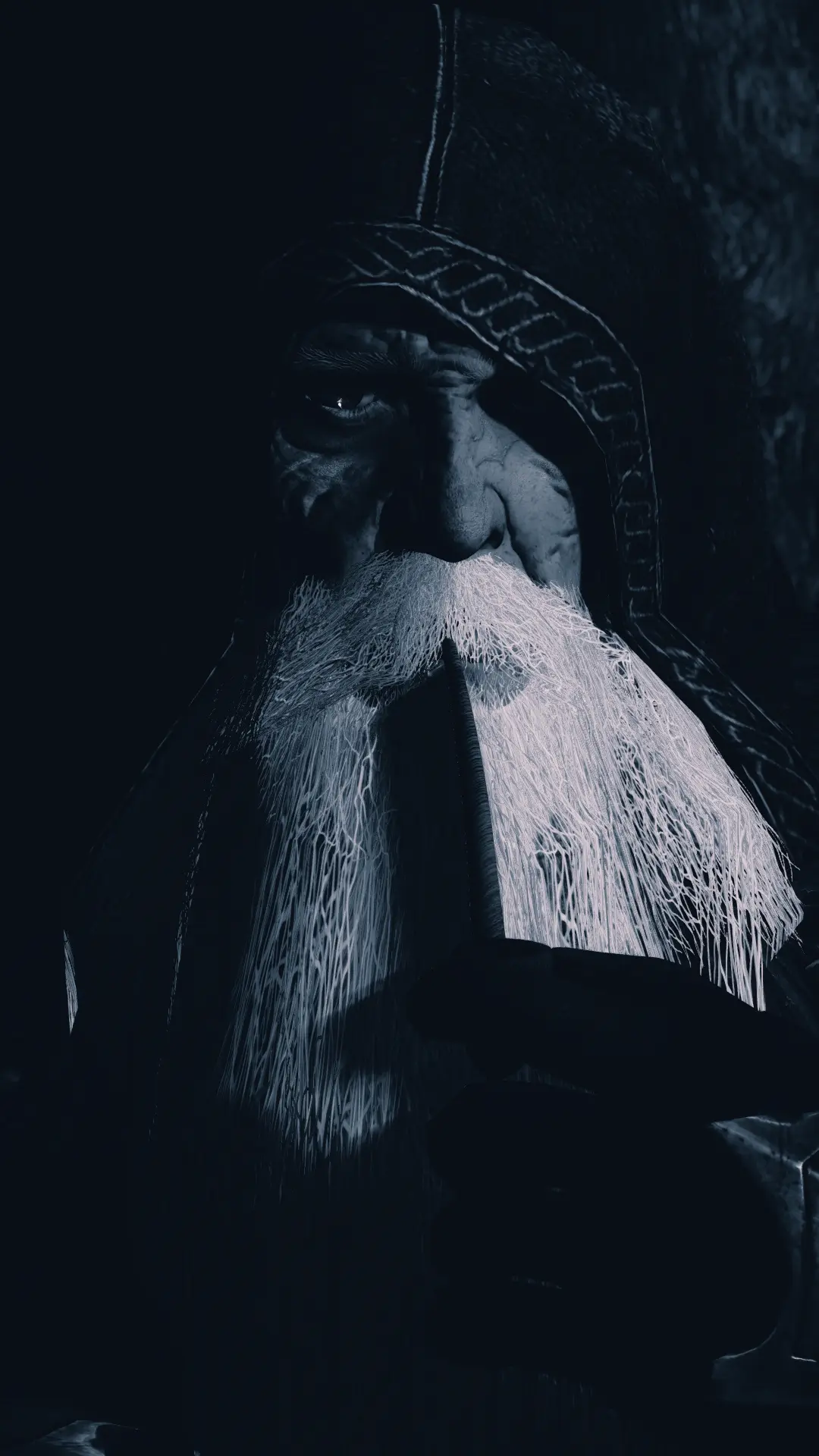 https://www.nexusmods.com/skyrim/mods/95707