From Skyrim Nexus Latest Files

---
"It's not the size of your fangs, it's how you bite."

Please Endorse, Share Images, Videos etc..
Asherz Social Networking:

My Blog

Patreon

Youtube

Discord

Twitter

Flickr[/url]
Skyrim Scandal Edition Exclusive:

Bonus Never released before Fancy Dress 2 Outfit by LostdayWalker

Comes in 5 different styles. All can be crafted and tempered.

Body shape the same as seen on the popular Skyrim Scandal Blog[/url].
Skyrim Pure Blood Edition:

Comes with the popular classic Just Another Vampire Armor by RavenDier.

All can be crafted and tempered.

Body shape is from the UUNP Hot Dame series.
All Versions come with the Vicious Truth, Optional compressed skin textures and optional Hair.
ENB in Screenshots:

Patrician ENB By Marmotte
Credits:
Fancy Dress by LostDayWalker https://www.nexusmods.com/users/4099314
Another Vampire Armor By Raven Dier
Diana ECE and RACEMENU preset by Marmotte https://www.nexusmods.com/skyrim/mods/71844
The Vicious Heart – with sfx https://www.nexusmods.com/skyrim/mods/6405
Immersive Jewelry by Forteverum https://www.nexusmods.com/skyrim/mods/64283
BodySlide and Outfit Studio by Ousnius and Caliente https://www.nexusmods.com/skyrim/mods/49015

(Much thanks to Ousnius for everything he has done and does for the community.)
Fair Skin Complexion By Hhaley https://www.nexusmods.com/skyrim/mods/51602
Open Books Library by stoverjm https://www.nexusmods.com/skyrim/mods/42362
Depths of Cavern By saixml https://www.nexusmods.com/skyrim/mods/19247
MM-Real Eyes By MassiveMaster https://www.nexusmods.com/skyrim/mods/96267



Brows by Maeven
Some maps and stuff from All in One By HeroedeLeyenda

https://www.flickr.com/photos/heroedeleyendaslair/
Thanks to EnaiSiaion and lordkoz for spell inspiration
Shout out to Skyrim Mod Hoarders[/url]

Skyrim Addicts[/url] is under new management (Me)

With well over 10 thousand members total, come join the fun 🙂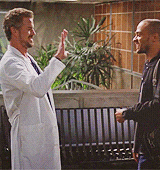 Hard Requirements:

Relationship Dialogue Overhaul – RDO

By cloudedtruth

XP32 Maximum Skeleton Extended

- XPMSE by Groovtama and Daymarr

Mod Recommendations:

Any texture replacers for interiors as well as beast replacers such as wisp mothers, were wolves, dwemer npcs and so on would work great with this mod. As for follower frameworks, all should work great but AFT will take over much of the mods AI and turn her into more of a generic follower. I personally recommend EFF, FLP or Nether Framework but like I mentioned all should work.

Bloodthirst – Vampire NPCs can feed by flexcreator is a really cool mod to install. This will make Diana (as well as other npcs) bite and behave more like a vampire. I highly recommend it 🙂

Known Conflicts:

This mod will conflict with Depth of Cavern Mod. You will also have issues if you mix the versions up.



Install:

Use your favorite mod manager, plug and play.

If you have other mods of mine then you may have the option to overwrite or not. It doesn't matter what you choose, they're the same files so instead of taking up more hard drive pace and to be more performance friendly, I use the same folder structure for many of my mods.

DO NOT MIX THE VERSIONS: Each version comes with a unique esp name. There is a number before the file 1, 2 and 3. These numbers describe compatibility. Anything with a 1 in front of it will work with options that also have a 1 in front of the file name and the same for 2 and 3. Just make sure the main and any options share the same number at the beginning of the mod.

Uninstall: use your mod manager. To manually uninstall then delete folders labeled "Asherz Mods"

Permissions: As usual this mod takes advantage of the many free assets available within the community but there are a few assets that require perms so check with the original mod authors.

Perms regarding the Diana face preset is solely given by Marmotte. So bug him about using the face preset not me 🙂

Perms about reuploading my entire mod to non-English sites (Chinese, Korean, Russian etc…) sure as long as it's okay with those that I credited. Let me know so I can add the link to my blog.
---
Original URL:
https://www.nexusmods.com/skyrim/mods/99396