From Skyrim Nexus Latest Files

---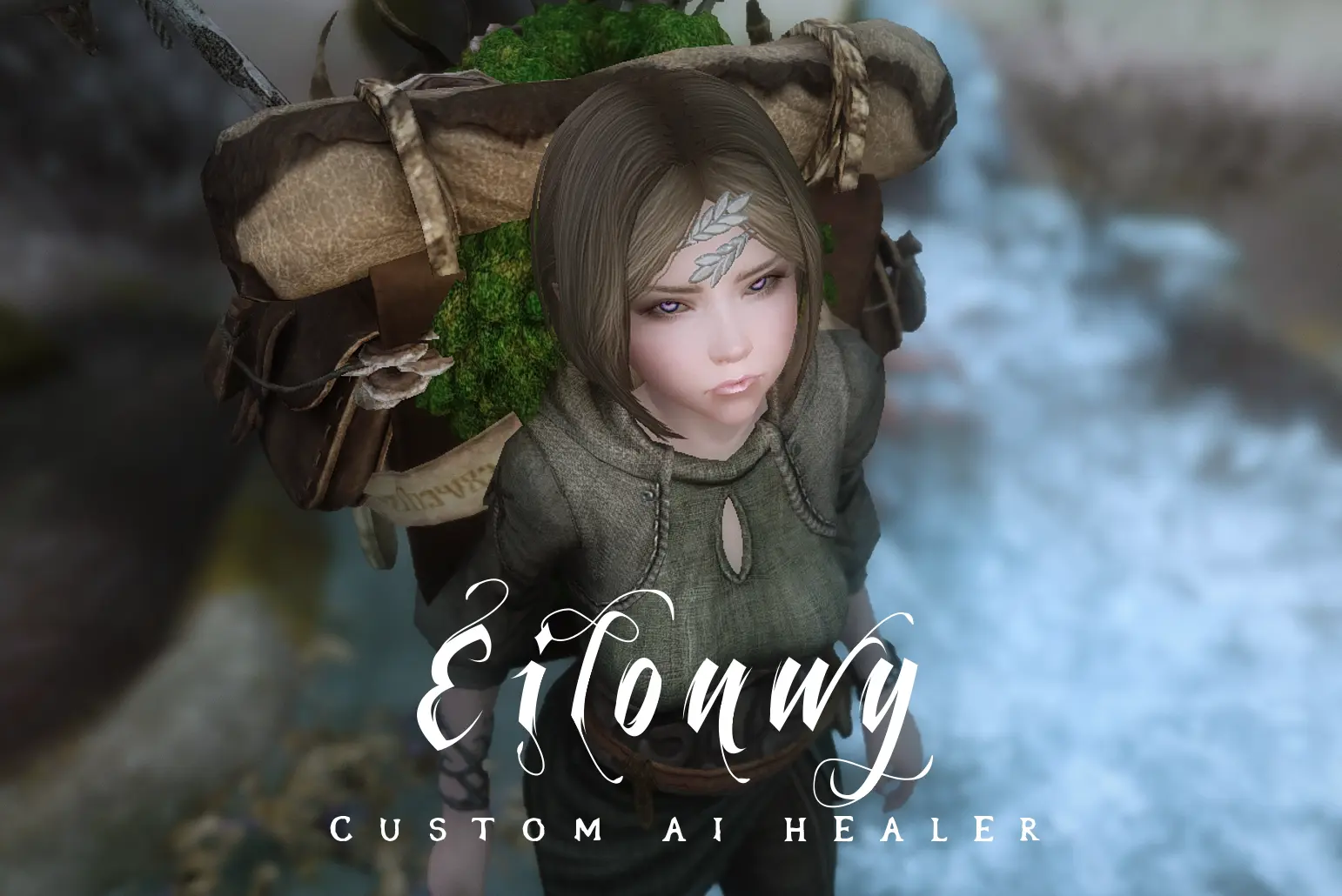 HG Elf Pack.

She uses a custom AI package, designed by UNI00SL from the mod, Vanilla Followers AI and will cast 'Healing Hands' and 'Heal Other' to heal the Player or other followers during combat, when their health drops below 70%. She will also use Wards to defend against attack and cast a custom version of the discarded, vanilla Transmogrify spell (causes target to turn into chicken, dog or skeever for 30 seconds).

Includes custom made EYE textures, as well as a custom made diffuse SKIN texture, which is for the UNP version only.

n.b. Some FaceGen tweaks and different hairstyle from the original HG Elf Pack version.
Name: Eilonwy

Race: High Elf (custom)

Location: Frozen Hearth, Winterhold

Class: Healer (custom)

Levels: 10 -120 (with PC)
Follow me on my Tumblr![/url]

Click Here For My Other Mods
---
Original URL:
https://www.nexusmods.com/skyrim/mods/98448