From Skyrim Nexus Latest Files

---
Yea, the last line is a bit of a stretch. But anyway…
Mod does what?!
Adds followers Amber, Lesh and Eslpeth to Skyrim.
Follower Details
The three followers are all scouting class, with perks in archery, 1h, light armours and sneaking. Each comes with the weapon 'Katana of Insanity's Sorrow' (see Acknowledgements below).
For the UUNP version, each comes with a DX Ursine Armour outfit, and some accessories, which may be tempered. The CBBE version comes with vanilla outfits.
All are marriageable.
Elspeth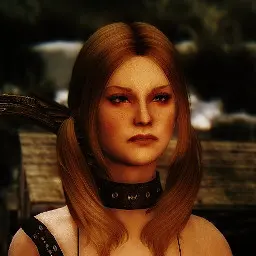 Bodyslide & Outfit Studio (for the Bodyslide preset)

HDT Physics Extensions

XP32 Maximum Skeleton Extended – XPMSE



Install
Choose either the UUNP or CBBE version, depending on your faith. Similarly, only one or the other may be installed.
Option available to install the Bodyslide preset, labelled 'Followers3 Body'.
Install via your preferred mod organiser, or manually.
Un-install
Un-install via your preferred mod manager, or manually, dependle on what you diddle.
Known Issues
Imperfections.
Variation between CBBE and UUNP bodies due to variation between CBBE and UUNP (see screenshots).
Acknowledgements
Unslaad – Pale UNP Textures by Miriam and DomainWolf

Unslaad Keizaal – Pale UNP Textures by Miriam

Fair Skin Complexion by HHaley

Leyenda Skin by HeroedeLeyenda

Mature skin texture and body for UNP V2beta 11 by Maevan2 (no longer on SLE Nexus)

Bodyslide and Outfit Studio by Caliente

KS Hairdo's by Kalilies Stealthic Khaos and Shock

Enhanced Character Edit by ECE Team

Ursine Armor Pack UNP by DeserterX

Insanitys Celtic Katana by InsanitysSorrow

Remodeled Armor for UUNP by gamefever – ousnius – ChronoTrigger77 (original MAK07)

CLENB (ENB) used for screenshots – with KENB DOF
---
Original URL:
https://www.nexusmods.com/skyrim/mods/100150