From Skyrim Nexus Latest Files

---
This is an installer declaration that you can include into your mod to display this dialog upon installation: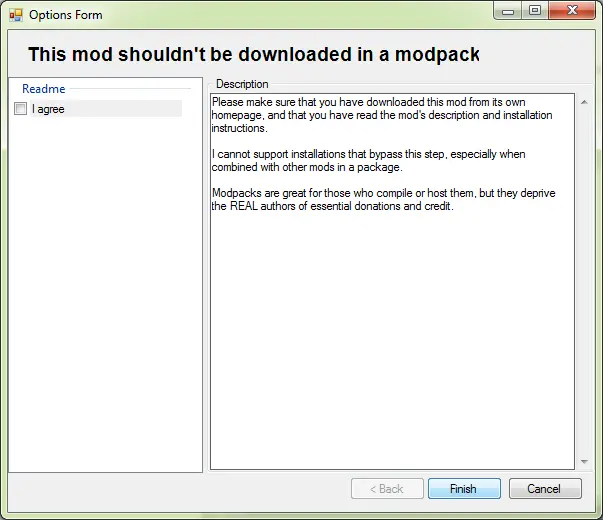 ModDrop[/url] and Vortex[/url].
Your mod will be installed only if the user agrees to the terms by ticking the "I agree" checkbox and click Finish. The user can choose to ignore the checkbox, but this will simply close the dialog without installing anything.
To use this resource, extract your uncompressed mod files into the MOD folder, and compress the fomod and MOD folders into a new archive.
---
Original URL:
https://www.nexusmods.com/skyrim/mods/99353