From Skyrim Nexus Latest Files

---
Introduction
Hello and welcome!
This is an UUNP conversion of the incredible outfit made by calyps. I have gotten permission from the original author to publish this file.

I've made this standalone, which means that you don't need the original mod, but if you already have it, then just let Vortex or NMM overwrite if asked. If you are using Mod Organizer then place this below the original one.
Installation


[*]Download.

[*]Install.

[*]Let the mod manager overwrite if asked.

[*]Activate esp.

[*]Run BodySlide! The clothing can be found under the "Imperial Investigator UUNP" category.


How to get armour in game?


[*]

Craft the pieces as in the original mod.



[*]Use addItemMenu 😛


Additional notes




[*]If you use extreme sliders values then you will most likely experience clipping.

[*]Even if you don't use extreme slider values you may get some clipping which i may have overseen. Please let me know!

[*]Any question you have regarding this mod just post a comment and i will reply ASAP.

[*]If you notice some inconsistencies in the description, is because English is not my native language.

[*]Enjoy!


Credits!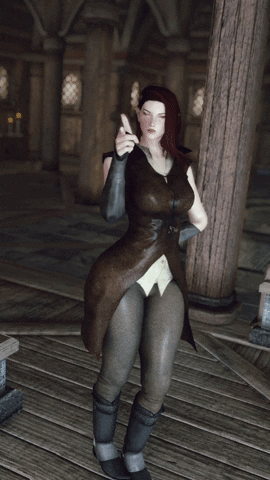 https://www.nexusmods.com/skyrim/mods/96134