From Skyrim Nexus Latest Files

---
Hullow. Nothing too fancy this time, just an oc from one of my old playthroughs. 🙂


One of the ten thousand oc's I use actually *cough cough*


Sleek red hair, bright copper eyes and a sculpted, subtle jawline.

She's nord.

She's asymmetrical, yes, I know, it's on purpose.

I started trying to make more believable oc's and I think asymmetry is what makes human beeings believable, if that makes sense.
Face preset + face sculpt included, body preset is a custom variant of Robton's Tiddy McButt.

No Citrus needed, as the head mesh is vanilla based.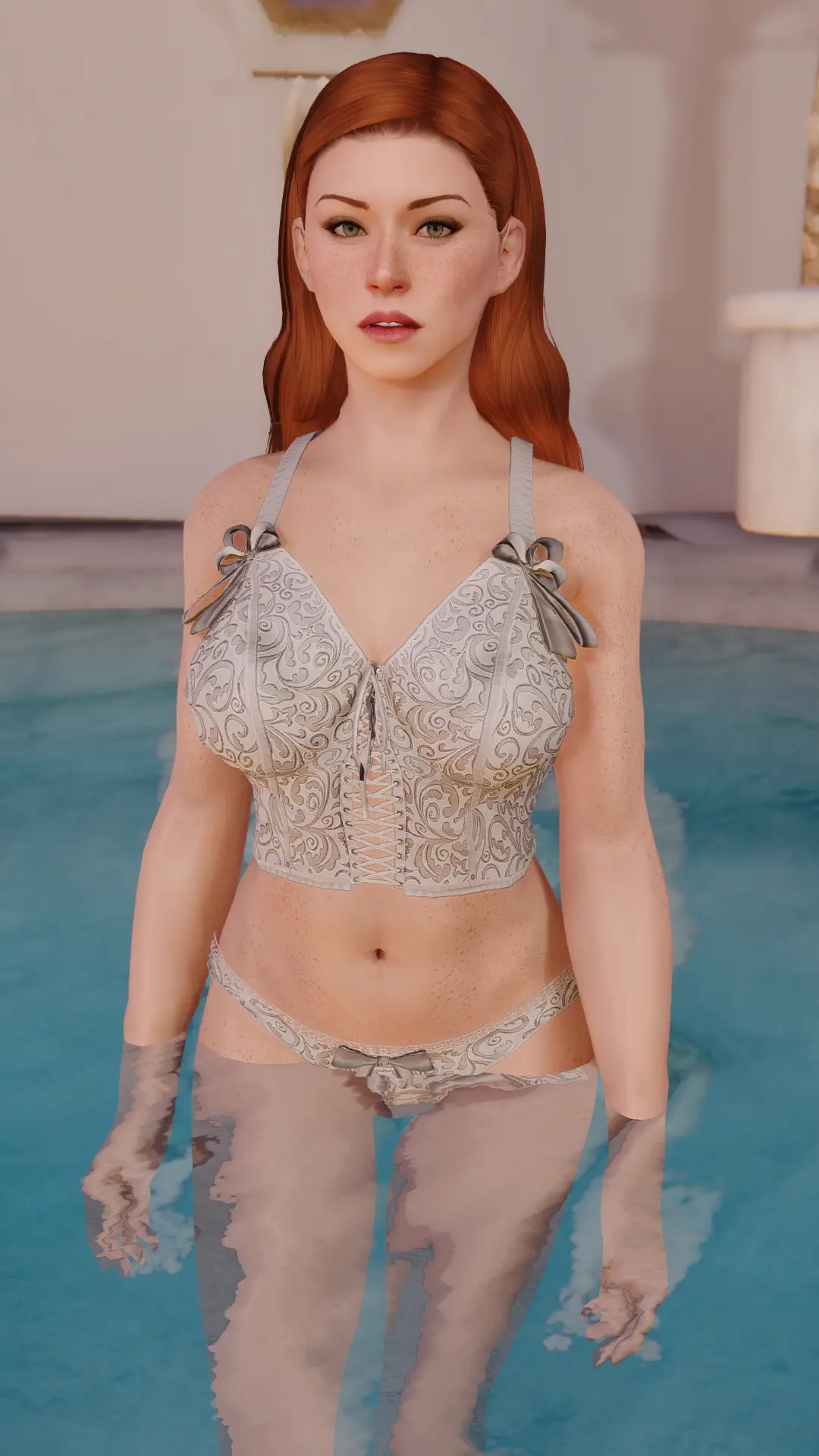 KS Hairdo's
–
UUNP Foxed Skin
–
The Eyes of Beauty
–
Brows
–
Freckle Mania 2

–
Kai's makeup and warpaints

–
Skin Feature Overlays
 for the face contouring
Requirements are minimal this time ! 🙂
I think that's all.

Please don't hesitate to endorse those gems; they deserve it !

Don't use this preset for other things than personnal use only.

I give myself the right to delete comments from people asking about anything else but this work, especially if they didn't downloaded the mod.
If you have any problem with this preset, let me know.

I won't make a follower out of her; sorry.
Enjoy ! D:
(0w0)
---
Original URL:
https://www.nexusmods.com/skyrim/mods/98755