From Skyrim Nexus Latest Files

---
I was lollygagging on Nexus, and I remembered I could also upload things on here.

(I'm tired and bored, sleep isn't a free dlc)



Face preset + face sculpt included, body preset is a custom variant of Robton's Tiddy McButt.

High Poly head : NEEDS CITRUS ! 😀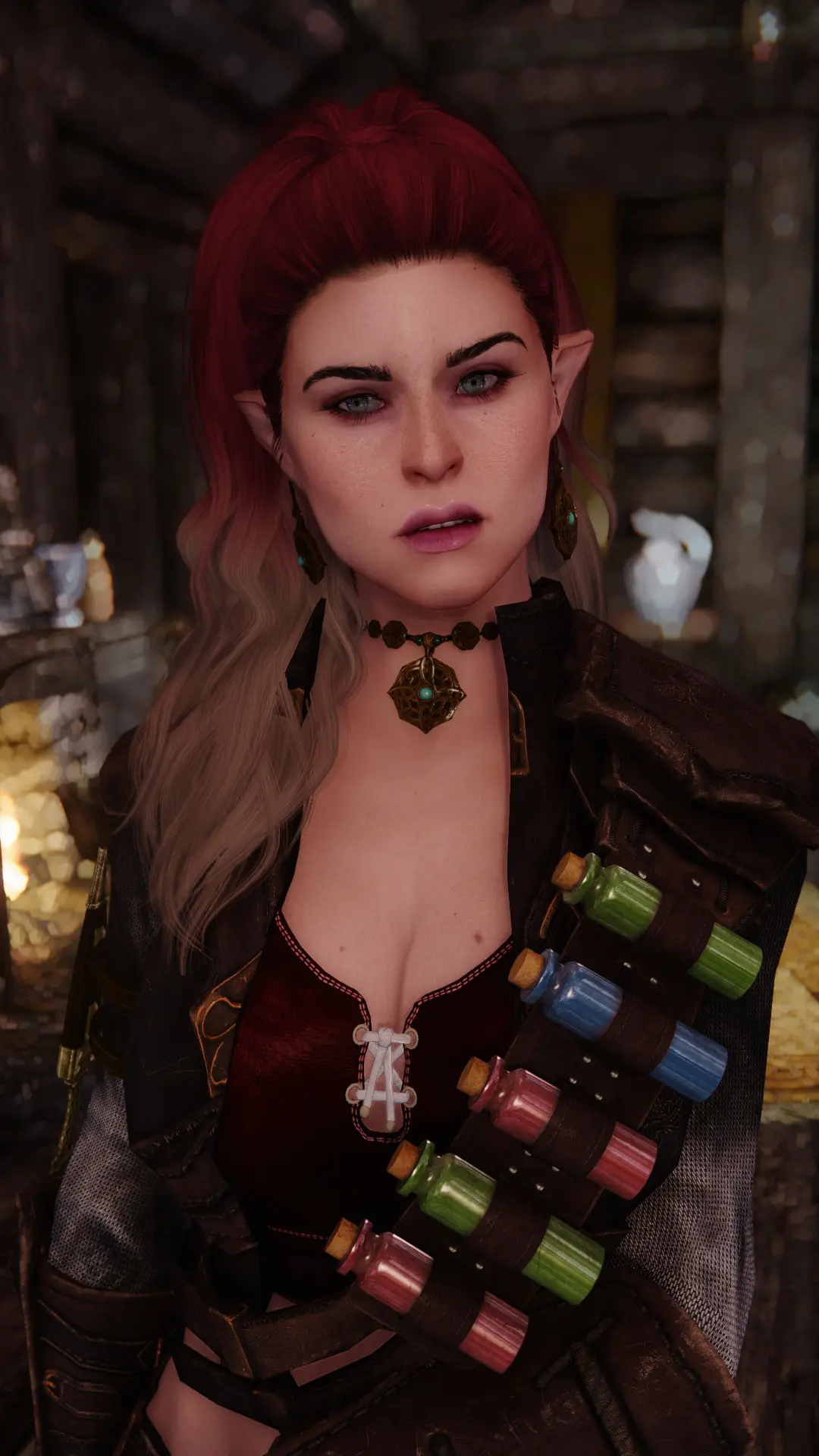 CITRUS for them HQ edges
–
Foxed Skin Textures for UUNP (hi)
–
KS Hairdo's Renewal


–
Multi Colored KS Hairdo's
–
The Eyes of Beauty
–
Maevan's Brows[/url] (not the dynamic color changing one -aka the dark ones-)
–
Stoja's Warpaints replacement
[/url]–
Female Makeup Suite
–
Skin Feature Overlay
 (for stretch marks and body scars)
–
Render Tattoos on Loverslab[/url]
–
Freckle Mania 2

I think that's all.

Please don't hesitate to endorse those gems; they deserve it !

Don't use this preset for other things than personnal use only.

I give myself the right to delete comments from people asking about anything else but this work, especially if they didn't downloaded the mod.
If you have any problem with this preset, let me know.

I won't make a follower out of her; sorry.
Enjoy ! D:
( ̄Д ̄)
---
Original URL:
https://www.nexusmods.com/skyrim/mods/98245