From Skyrim Nexus Latest Files

---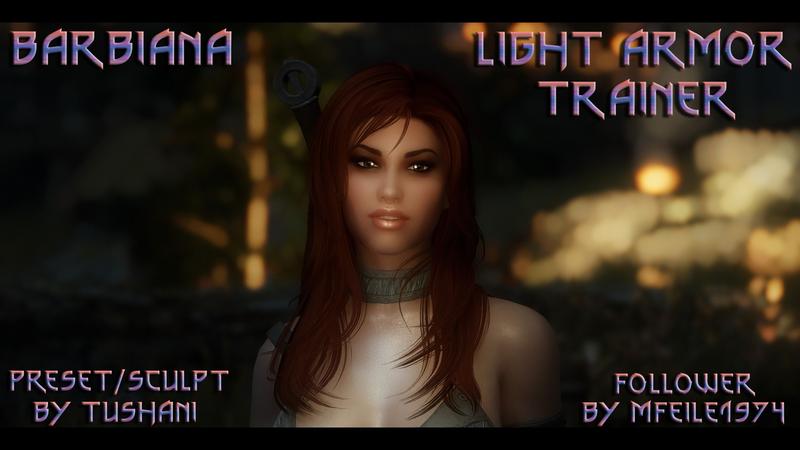 Barbiana Preset by Tushani

Preset/Sculpt used with permission.
Barbiana is a light armor trainer follower with emphasis on barbarian fighting style available in Base UNP and CBBE as well as Custom UUNP and CBBE HDT options

[font=Verdana]

Facelight Plus

Are You There

XPMSE

Relationship Dialogue Overhaul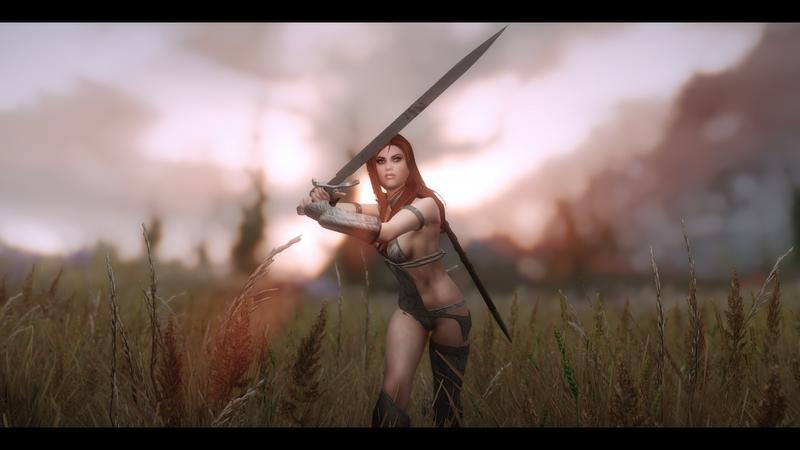 Tushani

sfeile

[/url][/url]Skyrim Mods and Modders[/url]

Spectre Studio

here
Q: Will you change *insert request here*?

A: I have no intentions on doing individual requests.

A: The preset/sculpt is not my creation therefore no changes will be made to them by myself
Q: She is too muscular. Will you change her?

A: My apologies but no. Feel free to change in your personal game.

A: I suspect a young woman in Skyrim wielding a Two Handed weapon all day will in fact be muscular.
Q: Do you take requests, suggestions, complaints?

A: I'm open to all requests, suggestions, and feedback as long as they are polite.
Q: Why isn't this Q & A funny?

A: Because I'm a boring person *shrugs shoulders*

Barbiana Racemenu Preset

Expressive Facial Animation

UNP

CBBE

Bodyslide

Racemenu

Demoniac Skin

Fair Skin

Xrayys HD Normal Map

Van Gogh's Eyes

True Eyes

Smile in HD

Brows

KS Hairdos

Ursine Armor UNP

Ursine Armor CBBE

Ursine Armor UUNP

Wraith

Bethesda

NifMerge

NifSkope
*If I forgot anyone please kindly remind me. Thank You*

**Assets were not used by all of the following but sometimes fixes/ideas were**

https://www.nexusmods.com/skyrim/mods/95739